Reminder that our 3rd-5th Awards and Music Performance starts at 1 pm today! Help us celebrate our Tigers and send off our awesome 5th grade class!
https://youtu.be/OeAyePRLiMk

Here are our Summer Programs for 2023! Flyers went home with Elementary Tigers today! MS/HS has credit recovery. EL has 4 two-week "sessions" to choose from. You can choose any or ALL for K-5 Tigers. We also have Band Camp, Cramer Basketball Camp, EL Basketball Skills, and the Sanilac District Library coming! Register here:
https://bit.ly/CPSSummer2023
.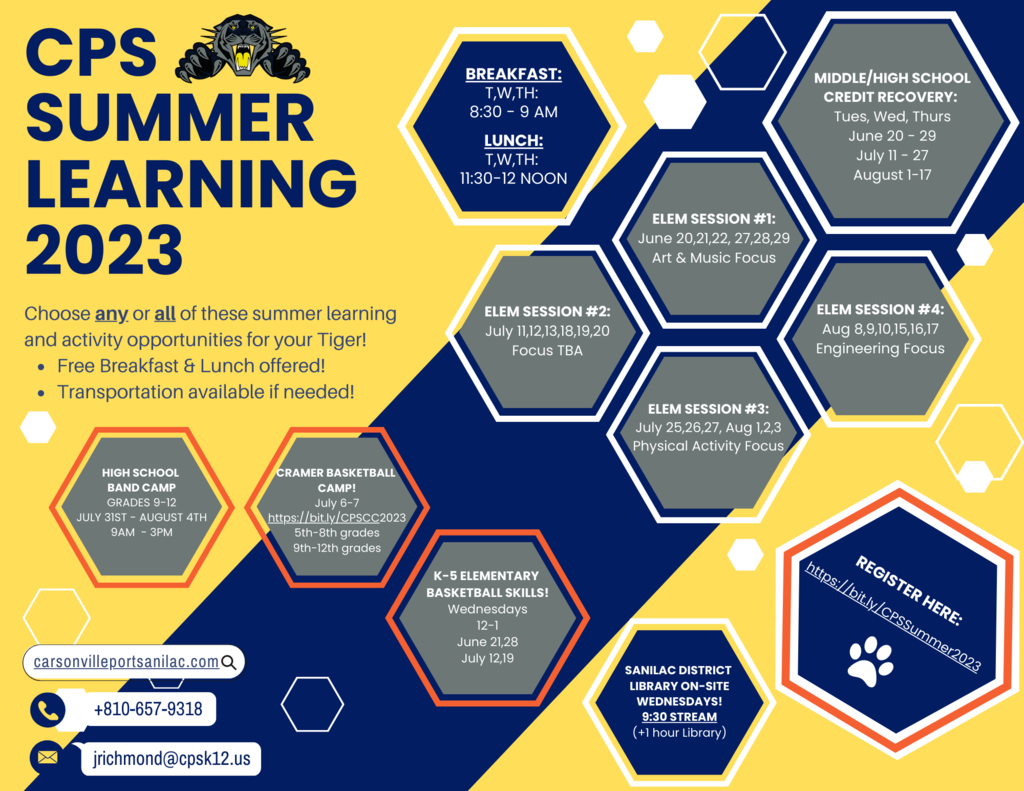 Remember to sign up for our Cramer Basketball Camp on July 6 & 7! We have a few spots left and we'd like to fill them!!! Register here:
https://bit.ly/CPSCC2023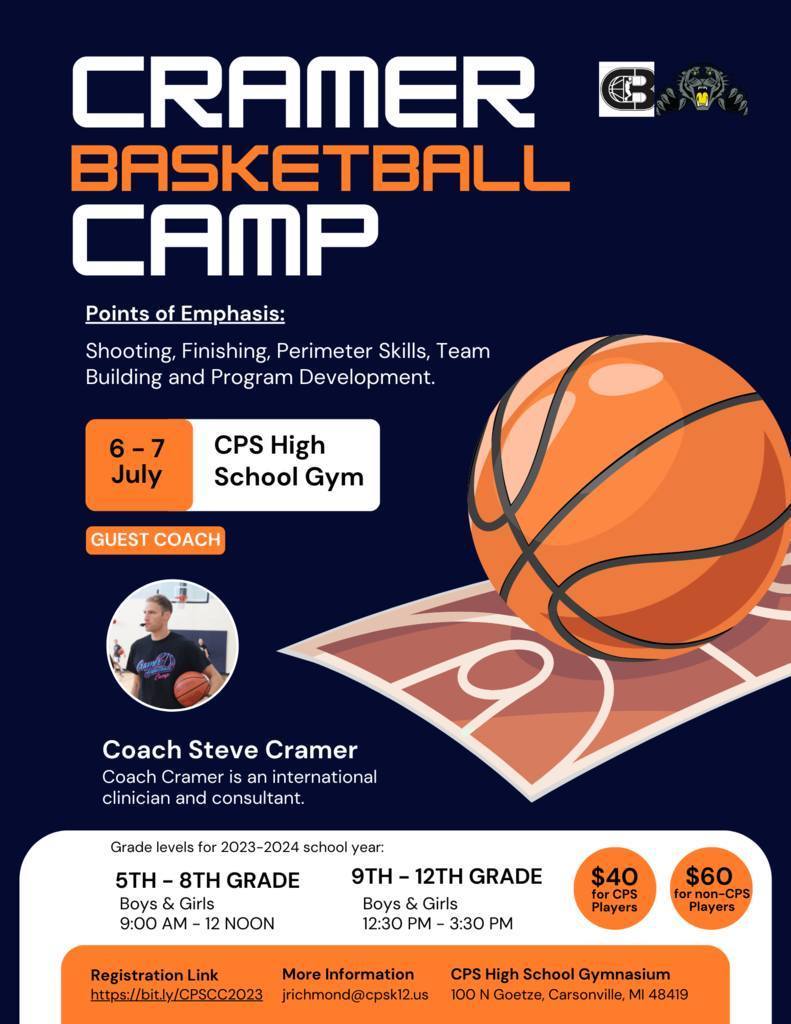 Reminder: Early Dismissal tomorrow, Friday, May 26th at 1pm and No School Monday, May 29th.

Mr. Randy's bus is running late. There was a student issue that is being resolved.

Elementary Running Club Practice for today is canceled due to cold weather and wet field conditions.

Reminder that tomorrow morning's bus routes will be combined, just like this morning. Be prepared for buses to be 10-15 minutes early OR late depending on where you are on the route. Thank you!

We will need to combine bus routes again for Thursday and Friday mornings. (Similar to this morning.) Remember that the bus could be 10-15 minutes early OR late depending on where you are on the route. We are sorry for this inconvenience and are hopeful that this won't happen much more this school year. Thank you and have a great night!

BIG THANKS to Sanilac Coffee for donating 3 gift cards to our Elementary Staff for their Teacher Appreciation Game! We love that our new coffee shop is supporting our awesome teachers! Thanks Dan!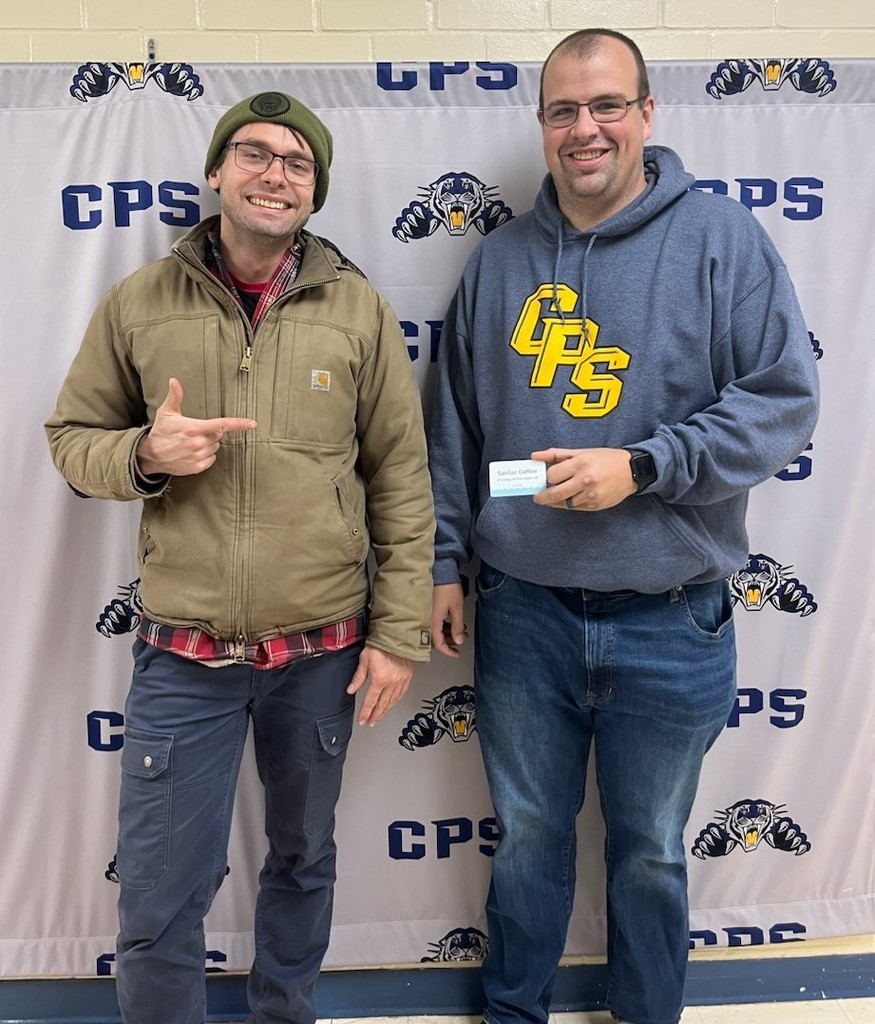 Bus Update for this week: Monday: Bus 33 & 88 will split bus 23's route. Please expect your Tigers to be home a bit late (10-20 mins). Wednesday, April 26th: Bus 33 & 88 will split bus 23's route in the MORNING and AFTERNOON. Bus 33 & 88 will leave in the morning 10 minutes early. Please be ready early and be prepared that the bus may be running late further into their route. Thank you!

Mrs. Maher celebrated her birthday today with two special friends! Happy Birthday ladies!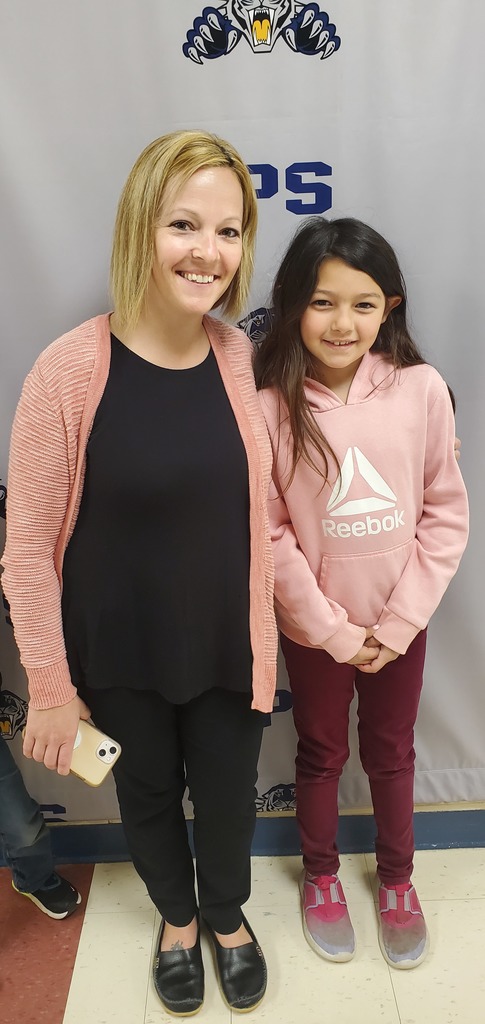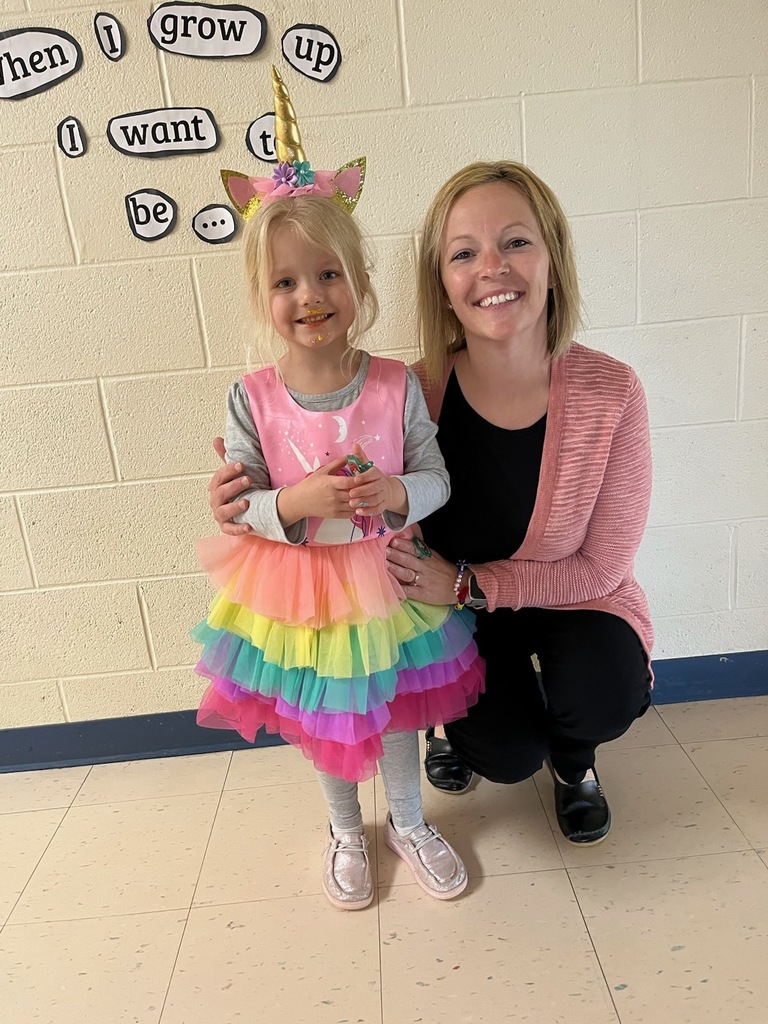 We are going to combine the bus routes again for this afternoon due to a driver shortage. Please note that your child's drop off time may be later than usual. Thank you for being so flexible and we apologize for any inconvenience this causes you or your family.

Today's varsity track meet at Mayville (April 18th) has been canceled.

Students who ride Bus #23: your bus will be late tomorrow morning. We are short a driver so Mr. Greg and Ms. Tina will pick up Bus 23 students along with their usual route. Please expect a 15-20 minute delay tomorrow morning for Bus 23 pick-ups. Thank you!

The JH track meet at Ubly has been canceled for tonight, April 17th.

The Varsity Softball game vs. North Huron has been canceled for today, April 17th.

Good morning Tiger Families! Bus #23 is running late ths morning. (about 10 minutes) Please be patient!

In case you missed it!!! You can still register your Tiger for PreSchool or Kindergarten. Just give us a call or sign up at this link:
https://bit.ly/PSKDG23-24

Our PTA is hosting the Annual CPS Elementary Talent Show on Wednesday, May 10th at 7 pm! There will be a Wall of Art and digital submissions are welcome as well! Sign up by May 1st!