News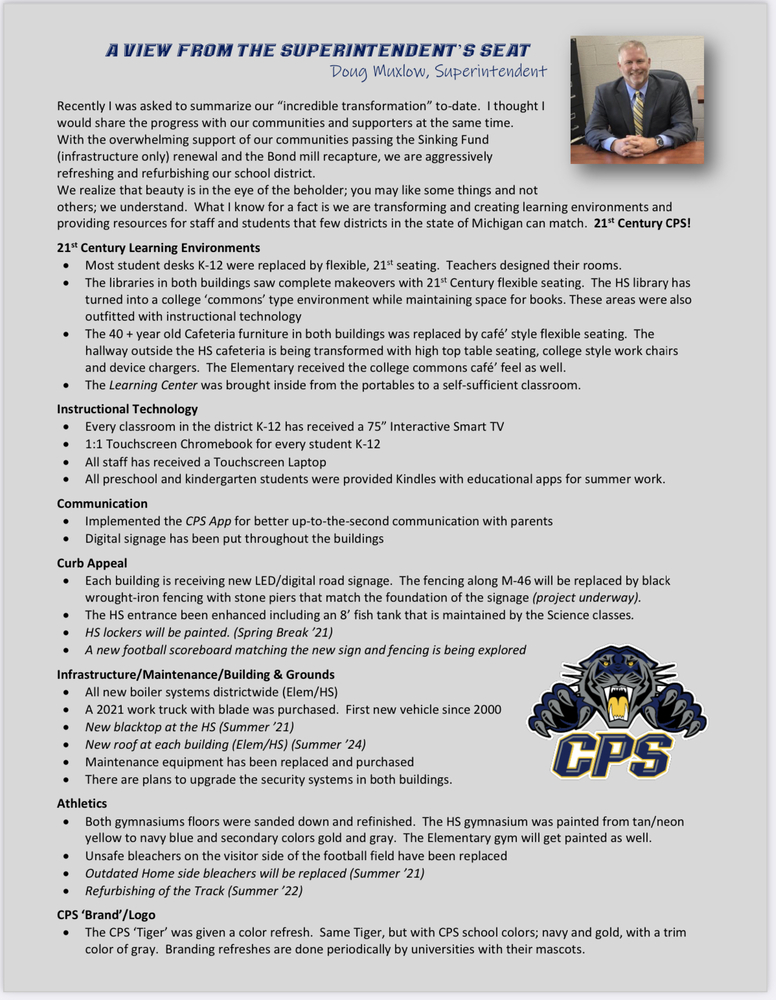 Here is an update on the progress of our Projects!
A huge shout out to the Sanilac County Health Department team for getting the CPS staff vaccinated today! They ran like a finely tuned machine, well done!
The Governor/MDHHS has extended the Covid "pause" for an additional 12 days, running through Sunday, December 20th. The current learning layout continues for CPS students.
SEE ALL NEWS