EDIT MAIN
Gearing Up for Online Assessments and Any Time, Any Place, Any Way, Any Pace Learning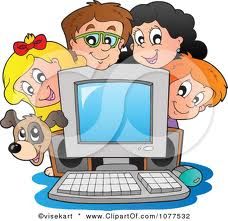 Carsonville - Port Sanilac Schools
Prepares for:
State 22i Technology Readiness Program –
NEW WIRELESS
Over Spring Break, CPS implemented a robust district wide Wireless Network Infrastructure, Ruckus Equipment, designed to accommodate one-to-one wireless device access. CPS received internal connections E-Rate funding submitted in 2010 and just approved by Federal E-Rate Commission in 2012 to fund this project.
NEW MOBILE DEVICES FOR STUDENTS
CPS has received grant funding to purchase 40 mobile devices for students. There will be a 20 station student lab at the High School and at the Elementary. Also, through the 22i Technology Readiness Program bidding consortium, CPS has placed bids for other mobile devices with up to $100 per device reimbursement from the program, the final bid pricing will not be in until June 1, 2013.
UPDATES TO INTERNET SERVICE
Final stages of the completion of the new "Fiber Highway" are underway throughout the tri-county school districts. This brings high speed internet up to 1GB bandwidth at CPS starting the 2013-14 school year and a 10GB connection between our buildings plus the ability to connection to all the other school districts. CPS internet filtering access complies with the "No Child Left Behind" Requirements for safe internet browsing for students.
ONLINE ASSESSMENTS
CPS had been selected this past fall as a pilot school for the 2012 MEAP Social Studies Online Testing pilot school. CPS students successfully completed the testing online instead of the conventional paper format. CPS Teachers are currently using the program, Data Director to design and implement their current course assessments electronically and students take the tests online instead of on paper.
TECHNOLOGY READINESS
A list of some of programs the students access at CPS, with the teachers having reporting and management capabilities to monitor the student progress:
Study Island, http://www.studyisland.com , to prepare for MEAP testing and beyond.
Renaissance Place Accelerated Reader, http://www.renlearn.com , to help understand comprehension and vocabulary of books read. Students can use the "Book Finder" ,located on our website, plus the school library application to help decide what books may interest them for selection and check the availability in the school library. Elementary Students have school activities for reading book and completing AR assessments.
Ellsworth Keyboarding Online, http://login.keyboardingonline.com , students use this current program to help improve their keyboarding and speed skills.
Compass Learning, http://www.compasslearning.com , used for a variety of online learning courses for students to access and complete courses.
Microsoft Office Pro, students learn and use Microsoft Office almost on a daily basis to prepare documents, reports and PowerPoint presentations.
Video Arts - Students prepare their own and group custom made videos projects, using advanced video editing techniques with props and group.
Various Online Learning Websites – Teachers and students access sites that are supportive of the material being taught in class.
Click the link below for an introduction to the Michigan:
22i Technology Readiness Program which is currently being implemented: